How does Enterprise Imaging support integrated regional care?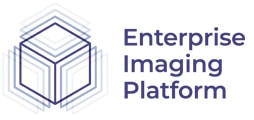 Enterprise Imaging (EI) plays an important role in the national migration towards integrated care and is considered the next logical investment for many healthcare providers. For many patients, medical imaging marks a crucial point in their care pathway, and Enterprise Imaging can make it centralised, quick and secure.
Simply put, Enterprise Imaging is a comprehensive solution that manages diagnostic imaging across a network of care providers, such as a regional Imaging Network (like the Yorkshire Imaging Collaborative), an Integrated Care System (ICS), or Health Board. It supports not only Radiology and Cardiology, but other departments that also generate and report images using their own unique workflows.
A well-designed EI solution leverages its own aptitudes, plus integrating other technologies, to deliver the patient's imaging record at both examination and diagnostic levels. It includes traditional picture archiving and communication systems (PACS), cardiovascular Information Systems (CVIS), workflow engines (RIS), clinical Voice Recognition and vendor neutral archive (VNA) functionality, as well as the tools required to facilitate enterprise-wide image exchange and collaboration.
How Enterprise Imaging helps regional systems meet their challenges
Integrated care has been a focus of health policies in England, Scotland and Wales during the last ten years. Much of the UK is now collaborating regionally; specifically, England is covered by 42 ICSs, and the national strategy for Imaging Networks commits to 18 consolidated networks by 2023.
Their ambitions are the same: to improve population health, provide optimised care through resource-sharing, reduce health inequality, and improve quality of care to the patient. Healthcare providers are expected to look beyond their intra-organisational priorities and focus on system-wide objectives that improve the health of the communities which they serve. Key to achieving these ambitions is the ever-growing need to consider solutions that will reduce examination and diagnosis waiting times – these have typically fluctuated over the past decade due to shortages of radiologists and the Covid-19 backlog.
Solutions such as Enterprise Imaging improve efficiency and the sharing of resources across organisations; helping an already under-resourced workforce.
"The Covid-19 response has demonstrated that the NHS can make rapid digital improvements, such as rolling out remote and networked scan reporting. Innovations in imaging IT must continue as the health service recovers, and trusts must be centrally supported to allocate the staff time and capital investment needed to upgrade IT and alert systems."
Dr Jeanette Dickson,
President of the Royal College of Radiologists, in response to the Parliamentary and Health Service Ombudsman report: 'Unlocking Solutions in Imaging: working together to learn from failings in the NHS', published 8 July 2021.
What is EI, really?


Not a Vision. Not a Theory. EI is an Agfa HealthCare reality. Let us explain the concept of Enterprise Imaging for Regional Networks.
Read more
The Yorkshire Imaging Collaborative
"Regional radiology collaboratives – benefits of intelligent networking"
Intuitive Regional Networks:


See how the Yorkshire Imaging Collaborative connected innovations across seven sites!
Read more
Bringing Cardiology into Enterprise Imaging


Case Study : NovantHealth, North Carolina, USA.
Read more
Why and how to consolidate your image management with Enterprise Imaging


Interview with Jason Knox – Agfa HealthCare Medical Imaging IT
Read more
Cyber Security


KLAS Enterprise Imaging 2021 Performance Report – CIOs everywhere are looking for clinically led maturity
Read more
Total Cost of Ownership in Healthcare IT:


Signify Research White Paper
Read more
Better, Faster and more efficient


Case Study : The Princess Alexandra Hospital NHS Trust. How EI is transforming patient care in Imaging.
Read more
How EI technology helps patients and healthcare professionals
Despite the benefits to patients, clinicians and healthcare professionals, the current structure of many previously deployed Imaging IT projects is fragmented.
Certainly within UK & Ireland, there are many different vendors providing varying elements of a digital imaging service (e.g., RIS, PACS, VNA, sharing solutions), which can pose technical challenges where integrating systems are not vendor-agnostic. Equally, it is not uncommon for healthcare providers to be contracted with different suppliers on new and extended contracted terms – causing a disjoint within service provision and cut-over dates.
While this can make it seem problematic for networks or collaboratives to implement a regional solution, an EI-model can certainly be invested into modularly – meaning a network can choose to adopt an EI platform in stages to suit the contracted terms and/or functional capacity of their legacy system.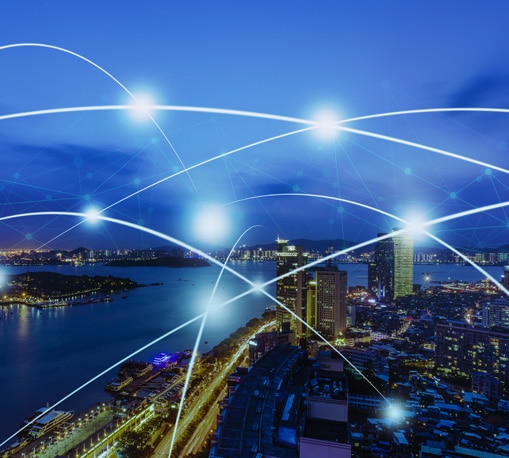 Agfa HealthCare's approach to Enterprise Imaging
Whilst Integrated Care Systems and Regional Systems are a technological revolution for healthcare providers, they are not a revolution for Enterprise Imaging. For some time, Agfa HealthCare has been living and breathing the interoperability of automated network systems – we were the first to install EI and now can claim successful deliveries in the UK, Ireland and all over the globe.
The very nature of Agfa HealthCare's Enterprise Imaging solution is multi-faceted, consisting of sophisticated image management within a single unified platform, as well as collaborative engines providing inter-system automation, workflow efficiencies and mobility tools. Agfa HealthCare's Enterprise Imaging solution has also enhanced storage potential by optimising vendor neutral archiving – removing the need for costly and difficult PACS-to-VNA migration projects. As a vendor agnostic platform, Agfa HealthCare's Enterprise Imaging solution seamlessly integrates with third-party software, such as other PACS systems, to provide context and richer information that enables broadened access to a patient's history – resulting in more informed diagnoses and treatment decisions. In addition, these capabilities enhance the data within your integrating systems, such as EPR, by providing universal access to clinical patient images and strengthening collaboration between all providers in your regional network. As a result, these benefits bring real clinical advantages – reducing waiting times, duplicate imaging tasks and time to diagnosis and treatment.
The extended service offering provides the latest in Agfa HealthCare's Augmented and Business Intelligence offerings, not only helping to fulfill industry standards but also exceeding parameters of informed working for all key healthcare stakeholders who work to, and require measurables for, augmented clinical and financial data.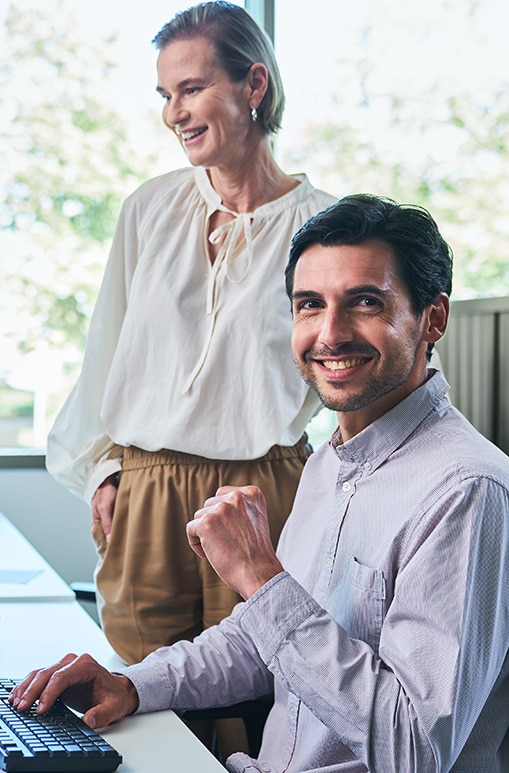 The flexibility of EI – multi-faceted for all stakeholders
A well-executed Enterprise Imaging strategy can deliver benefits far beyond clinical image management. At its core, EI focuses on converging not only images and data across departments – but also clinical workflows, business and IT resources, financial optimisations and clinical and business intelligence.
Supporting the entire organisation, EI puts the C-suite network in control of standards, costs, resources and asset management to instigate a accountable and measurable care delivery transformation, which in turn supports a cross-team collaboration and an improved clinical service.
In summary, Agfa HealthCare's Enterprise Imaging is positioned and renowned as an all-encompassing system; built to accommodate and support the needs of routine clinical users, clerical departments, IT management and the C-suite networks.  See the below infographic which shows how our software development teams have identified and met the Imaging IT requirements of our stakeholders.
Patients
Shortening diagnosis periods
Encouraging a patient-centric, not system-centric, approach to care delivery
Improving patient experience by helping to reduce repeat examinations, wait times,  length of stay and average discharge time
Providing a content-rich diagnosis: collaborative patient care from a single patient imaging record across the entire network
Clinicians
Uncompromised access to patients' images and data.
Provides information for confident diagnosis and reporting
Information exchange with peers and referrers
Realtime messaging
Mobile Device Support
Usability: allowing the clinic to focus on the patient
Supporting cross hospital pathways and shared speciality worklists
Excellent voice recognition performance
Flexibility of home-reporting
Class-leading AI embedded and machine learning technologies to intelligently assist with vast amounts of data
Clinical tools available in a single desktop/viewer
Clinical satisfaction and comfort
Radiology Managers
Balancing departmental skills, resources and capacity
Full autonomy of image and report sharing between sites and care settings
Vendor agnostic capability: complements and supports multi-provider networks
Seamless integration with other clinical systems
Rules based workflows enable balanced workloads
Helping reduce silos, monitor throughput and other KPIs
Business Intelligence offering statistics and resource management
System Managers & Administrators
Administrator-led intelligent configuration options
Locally assigned access rights
Tiered and intuitive training packages
Audit trail management
IT Managers
Reduces technical complexity and cost by consolidating and reducing infrastructure requirements
Highly configurable to individual and site processes and workflows
Optimises storage utilisation by implementing lifecycle management (LCM) policies and leveraging tiered or cloud models.
Minimising points of failure across multiple providers' systems
Reducing costs of protecting your site's data and devices
A well-executed
Enterprise Imaging strategy
can deliver benefits
far beyond clinical
image management.
CEO
Quick result realisation by lower TCO; simplifying and centralising maintenance cost and effort.
Investing into long term and strategic roadmap
Vision of reputation with use of visionary technology
Reducing environmental footprint with digital autonomy and paperless initiatives
CIO
Class-leading security assurance
Low maintenance solutions offered, such as centralised and cloud
Proactive system monitoring
Compliance with clinical regulations and industry standards
Cross departmental resource capacity management
Accessing data "anywhere, anytime" (including mobility)
Business Intelligence for KPI management.
CCIO
Quality management and improvement
Patient pathway benefits – image and data sharing between care settings
Easy access to information
Leverage benefits of multi-specialist engagement and collaboration)
Vendor neutral capability
Capacity to support multiple clinical pathways
Supports compliance with regulatory and clinical standards
CMO
Easy access to information via collaboration and exchange.
Patient-centric solutions allow smoother point-of-care sessions.
CFO
TCO competitiveness
Secure financial standing of supplier
Flexible software licensing models
Enterprise Imaging is positioned and renowned as an all-encompassing system; built to accommodate and support the needs of routine clinical users, clerical departments, IT management and the C-suite networks.
Why Agfa HealthCare is different
Agfa HealthCare is an international leading, best-in-suite provider of Imaging IT solutions – with a track record spanning many years of delivering enterprise-wide imaging systems to the NHS and private healthcare centres. We are able to continually refine our technology through collaboration with network partners, by extracting customer insights and through working with industry research bodies. In particular, the KLAS Research Enterprise Imaging 2021 Performance Report commended Agfa HealthCare for being strategically and operationally guiding, offering excellent standards of technology and well-coordinated go-lives – resulting in a high performance score.
The report praises Agfa HealthCare for:


Ability to scale and deliver for large customers

Satisfaction of newly deployed sites

Strategic guidance given to customers

Providing a significantly better experience for customers than those using older platforms
We are 100% vested into EI and its support of patient care.
Not a Vision. Not a Theory. EI is an Agfa HealthCare reality.
Sign up to download our latest customer interview:
"Regional radiology collaboratives  – benefits of intelligent networking"
An interview with Dr Fascia from the Yorkshire Imaging Collaborative
Agfa HealthCare is planning a series of in-person and face-to-face events in 2021/2022
Please get in touch with our industry expert to arrange an invite, demonstration or discussion on our Regional Networks and ICS experience.

Enterprise Imaging Release Manager at Agfa Healthcare
James is Agfa HealthCare UKI's lead for Regional Network and ICS-driven projects.
With many years' experience in clinical imaging systems, including as a Radiographer at a leading NHS Board, James has product line responsibility for EI where he assists customers with planning Enterprise Imaging networks, regional pathways and deployments.
Contact:
james.williams@agfa.com
+44 (0) 7583 242700