SIIM20 may have turned into a virtual-only event, but your Imaging Informatics projects are surely very present and pressing.
The experts at Agfa HealthCare are committed to assist your health system in meeting your strategic goals, whether they are financially driven, clinical requests, or collaboration improvements.
Let's discuss your project, and how Enterprise Imaging can provide your organization with the right future-ready platform for consolidated access to images from Radiology, Cardiology, Point-of-Care Ultrasound, and more.
Sign up for your own dedicated one-on-one session with the Agfa HealthCare imaging experts. Find out why six out of the eight most innovative hospitals choose to use Agfa HealthCare technology and why KLAS says: "Agfa customers have consistently high outcomes."
TOPICS – Select one or request your own!
Or, bring us your Enterprise Imaging challenge – and have a custom strategic session with our experts.
To schedule your session, let us know your preferred date and time, click here. 
For more on Enterprise Imaging Platform, click here.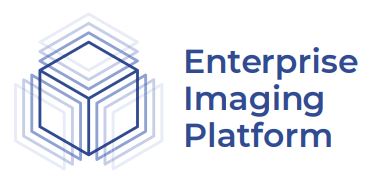 For more on the SIIM20 Virtual Meeting, click here.
Looking forward to meeting you soon.