Recently Cardiovascular Business met up with Andretti Ervin, Manager of Enterprise Imaging of Novant Health, United States, to talk about how they upfitted Novant Health with a consolidated database for all cardiology imaging.
"From cardiology imaging processes that were "all over the place", Enterprise Imaging capabilities will let us consolidate all those down to one. We'll soon be able to have cardiac cath, echocardiography, vascular ultrasound and some nuclear medicine all in one database," Andretti Ervin says. "Our cardiologists will have up-to-date technology that lets them see all the images they need to see in, effectively, a single step. They won't have to deal with imaging data siloes anymore."
Having completed the initial leap from conventional CVIS and cardiology PACS to Agfa HealthCare Enterprise Imaging for Cardiology, Ervin recognizes that he learned a lot along the way. In a recent Zoom interview with Cardiovascular Business, he shared observations that may be instructive for any hospital-based imaging team mulling a move toward modernization via enterprise imaging.
Access the full interview here.
For more on the Agfa HealthCare Enterprise Imaging Platform, click here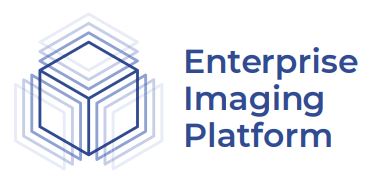 How about upfitting and upgrading the cardiology imaging processes in your health system ? Learn more on Enterprise Imaging for Cardiology, visit the Agfa HealthCare website.