Instant collaboration without boundaries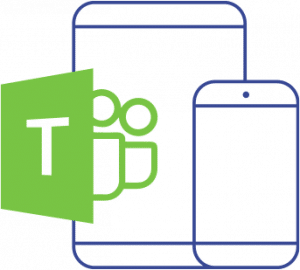 Fast and secure communication between care providers is key to timely treatment. A collaboration between Agfa HealthCare and Microsoft revolutionizes how care providers work together.
By integrating Microsoft Teams and the Agfa HealthCare XERO Universal Viewer, we have created a secure virtual meeting space that enables "anywhere, anytime" instant connection and image sharing, all from a single, familiar platform.
Instead of spending time to locate a colleague for a consult, the physician simply shares the images on the relevant channel in Microsoft Teams.

Multiple clinicians can discuss the images either by video or chat, in ad hoc or scheduled multidisciplinary team meetings.

Colleagues can join in the discussion from anywhere, with any mobile device. There is no need to log in on a hospital computer.

Remote- and home-working colleagues can collaborate and share information online, safely and securely.

Any hospital can gain access to a virtual group of specialists, spread across regions, countries and even globally.

Collaboration Use Cases
Ad hoc consultations that accelerate treatment decisions. Learn more
Collaboration sessions improve efficiency of treatment decisions. Learn more.
"This has proven to be an indispensable tool for collaborative working during the current social-distancing constraints. Its functionality allows clinicians to remotely share and discuss individual cases securely on any device, including mobiles."
Dr James Diss, Radiology Registrar, Princess Alexandra Hospital NHS Trust
Mitigating a surge in demand with integrated technology, Princess Alexandra Hospital NHS Trust, UK was the first to implement the integrated solution. Over 450 users across the Trust are now able to quickly and securely share urgent imaging results with colleagues within and outside the hospital.