As an international provider of healthcare services, Acibadem is expanding its activities in the Netherlands. To support their growth and live up to a vision of efficiency, quality and safety, the Dutch branch of Acibadem took the decision to switch to a single central platform for the processing, storage and archiving of medical images.
Agfa HealthCare Enterprise Imaging Platform was selected to seamlessly support the entire workflow of visualization, analysis, diagnosis and communication. This Enterprise Imaging platform will support Acibadem to improve patient care, workflows and multi-specialty collaboration.
Read full news update below (in Dutch).
More on the Enterprise Imaging Platform, click here.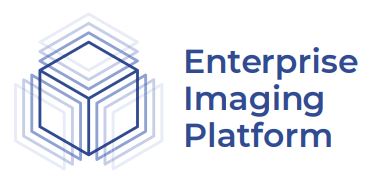 Ook ACIBADEM International Medical Center heeft ervoor gekozen om organisatiebreed te werken met het beeldmanagementsysteem van Agfa HealthCare
Acibadem is een internationale speler in de gezondheidszorg, die ook In Nederland een snelle groei doormaakt. Om die groei te ondersteunen en om zijn visie op het gebied van doelmatigheid, kwaliteit en veiligheid waar te maken, nam de Nederlandse vestiging van Acibadem de beslissing om over te gaan op één centraal platform voor de bewerking, opslag en archivering van medische beelden.
De keuze viel op Agfa HealthCare's Enterprise Imaging, dat de volledige workflow van visualisatie, analyse, diagnose en communicatie naadloos ondersteunt. Middels dit platform zal Acibadem de patiëntenzorg, de werkprocessen in het ziekenhuis en de samenwerking tussen de specialisten verbeteren.
Beelden ontsluiten binnen en buiten de muren van het ziekenhuis
Vanzelfsprekend wordt het Enterprise Imaging platform ook gekoppeld aan het elektronisch patiëntendossier (EPD) om de medische beelden vlot te ontsluiten binnen en buiten het ziekenhuis. 
Daar de meeste ziekenhuizen in de regio Amsterdam en Noord-Holland ook gebruik maken van het marktleidende Enterprise Imaging platform van Agfa HealthCare vereenvoudigt dit de uitwisseling van beelden tussen artsen, zorgpartners en patiënten, ook buiten de muren van het ziekenhuis.
Langdurige samenwerking met ambitieuze zorgverlener
"Acibadem is een zeer moderne zorgverlener met duidelijke ambities. We zien dan ook grote voordelen om samen te werken met een gerenommeerde technologiepartner als Agfa HealthCare. We zijn ervan overtuigd dat één oplossing die alle beelden van de diverse afdelingen van ons ziekenhuis samenbrengt, een grote meerwaarde zal opleveren voor onze organisatie," zegt Koray Yuruk, General Manager van Acibadem.
"We zijn heel trots met een belangrijke internationale ziekenhuisgroep als Acibadem te mogen samenwerken en daarmee de zorg voor patiënten weer verder te kunnen verbeteren," zegt John Emmerik, Managing Director van Agfa HealthCare in Nederland. "We kijken uit naar een langdurige samenwerking en zullen Acibadem ondersteunen om hun doelstellingen waar te maken."