In a crisis, all the medical professionals are needed at the front line, but you also need them trained and up-to speed with the latest tools and procedures. Due to travel and social distancing restrictions, Agfa HealthCare's subject matter experts are limited in providing on-site, face to face training.
For customers in Europe and the Middle East, an e-learning platform(*) has been deployed to provide easy access to key knowledge, that is available 24/7, providing the necessary flexibility needed during this COVID-19 crisis.
The eLearning platform hosts online courses for the different Enterprise Imaging desktops (diagnostic desktop, desktop for PACS administrators, …) as well as courses for the XERO Viewer.
With collaboration across quarantine lines crucial during the pandemic, XERO Viewer is playing an essential role in accessing, viewing and sharing images. The on-line course is very well suited to get staff familiar with the tool quickly and up to speed in a timely manner.
In addition, while non-essential medical care is suspended temporarily, some staff are less busy during the crisis, and can use this time to get trained for future projects. It is hoped that once the pandemic peak declines, things can slowly go back to normal. Hospitals are preparing for this and are already making plans for the roll-out of future IT projects. Getting your staff prepared in advance, using e-learning tools, can help speed up the roll-out of your future IT projects.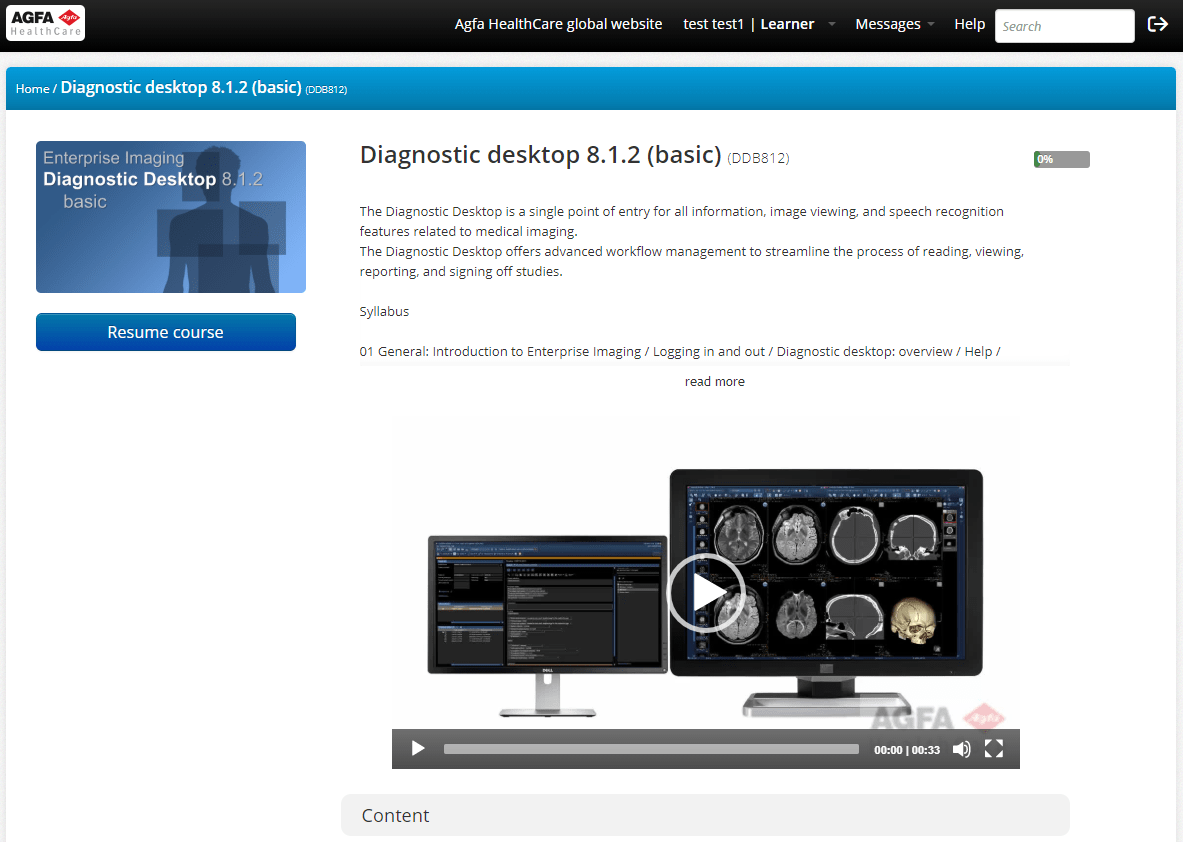 Some customers in the UK, The Netherlands and Belgium are currently be providing training through the platform. For more information on how to make sure you and your staff can access the eLearning platform and stay up to date, contact your local Agfa HealthCare representative.
For more COVID-19 configurations, access the #StrongerTogether webpage (*).

(*) Please know that depending on your region and current installation, some use cases may not be applicable to you. Please check with your local Agfa HealthCare contact person.