In Orlando, Florida, HIMSS19 opened its door yesterday to welcome over 45,000 health information and technology professionals from all over the world. Next to more than 300 educational sessions it is also the place to be for attendees to get an update on the latest health IT solutions and discuss with industry experts on health transformation strategies.
Agfa HealthCare is welcoming visitors to its booth, Booth #3359, and our team of experts is demonstrating how our trusted health IT ecosystem that includes industry leading EHR, Enterprise Imaging platform with embedded AI* and Integrated Care strategy helps enabling a path towards precision health.
Read the full HIMSS19 press release here. 
For international delegations, the HIMSS conference and exhibition is the perfect opportunity for networking, reconnect with peers and get inspired.
Emmanuel Mougeotte, Agfa HealthCare's General Manager for France was very proud to accompany a large French delegation and welcome them to the Agfa HealthCare booth and present how our proven portfolio of Enterprise Imaging, Integrated Care and Electronic Health Records (EHR) solutions complement each other to support quality care and informed decision-making for customers around the world.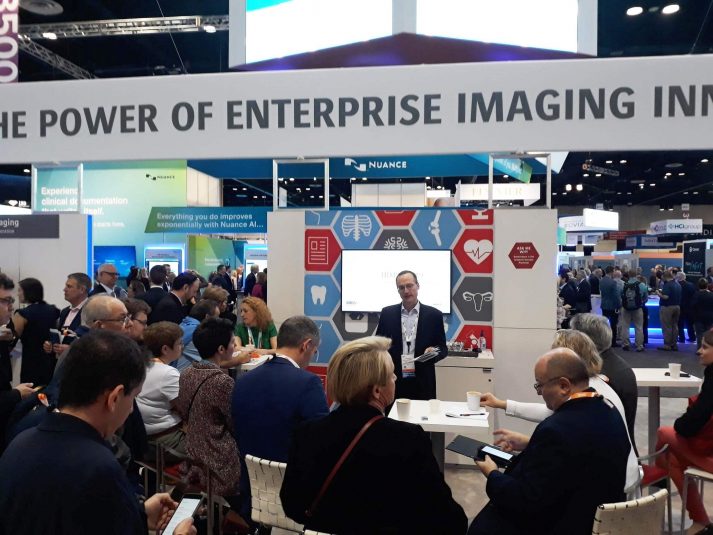 (*)* Agfa HealthCare Enterprise Imaging embedded AI Applications are currently completing advanced stages of validation and testing. Regional release and availability will be communicated via our local sales offices subject to completion of regulatory and country specific registrations where applicable.