If you use a smart phone, you benefit from the power of a single platform to converge dozens of once stand-alone devices and applications:  significant convenience, plus cost savings.
Due to this century's rapid growth in imaging technologies across the more than 70 service lines that capture and consume medical imaging, many health care systems today are saddled with the cost of technology fragmentation. One by-product of these technical silos is the fragmentation of patient information. This presents significant risks in security, data accuracy, cost, and, in some cases, lost revenue.
New research by Harvard Business Review on Enterprise Imaging takes a deep dive into healthcare leaders' motivations and ongoing results as they build a foundational platform to reduce technology fragmentation and align investments with pressing clinical and business initiatives.
In line with the findings and conclusions of the Enterprise Imaging Harvard Business Review and in response to forward-thinking clients, Agfa HealthCare works hand in hand with health systems to help improve their financial stability, clinicians' diagnostic abilities and satisfaction, and, importantly, patient outcomes.
By using Enterprise Imaging Platform technology to converge imaging services, health systems are creating an Imaging Health Record™, empowering physicians with the ability to view a patient's longitudinal image history in the context of the electronic health record, securely accessible from anywhere along the continuum of care.
To all healthcare leaders looking to reduce complexity, time, and cost, we invite you to review this briefing paper and learn how other leaders are steering their organizations through the Enterprise Imaging journey and are converging imaging technology to align the capture and use of patient imaging information with their organization's pressing initiatives.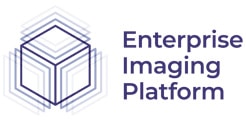 Continue the conversation!
If you are responsible for the delivery of imaging informatics services, you'll want to join us in sunny Florida in March.
We are looking forward to meeting you at the ViVE event in Miami or HIMSS22 in Orlando.
Reach out directly to your local Agfa HealthCare representative or fill out the ViVE or HIMSS22 forms to set up an appointment.