A must-read article from Erik L. Ridley, published on auntminnie.com, on AI in medical imaging

During a keynote talk at the recent Society for Imaging Informatics in Medicine (SIIM) annual meeting, Hal Wolf, president and CEO of the Healthcare Information and Management Systems Society (HIMSS), shared his insights in how interoperability across health systems could help unleash the power of artificial intelligence (AI) in medical imaging and healthcare overall.
A few extracts:
"I believe that this is a once-in-a-century moment, when it's possible to reimagine health and wellness by building on the digital transformation of the past 18 months and integrating a new generation of innovations that are now just beginning to move out of research and in the hospitals and clinics. This is both our greatest opportunity and our most pressing responsibility."

"One of the biggest questions that need to be addressed is how to use AI to fundamentally deliver safer and more effective treatments", Wolf said.

"The answer begins by ensuring that AI is incorporated in the processes and workflows to augment your effectiveness as clinicians and specialists by streamlining your work and by providing you with information, insights, and recommendations that you need to make the best possible decisions about diagnosis and care," Wolf continued.
Innovation: RUBEE™ for AI, Embedded Intelligence, supporting your workflow like a gem. 
As Agfa HealthCare we could not agree more with Hal Wolf. We are convinced AI algorithms offer tremendous opportunities in radiology and medical imaging in general; AI will definitely change how healthcare organization deliver services and patient care.
But to be generate real productivity gains and substantially enhance the diagnostic process, it is crucial to embed AI algorithms right into the workflows and systems clinicians use every day.
Carefully curated 'packages' embed best-of-class AI apps that work seamlessly to support your real clinical workflow from start to finish.  With RUBEE™ for AI, you get more out of your AI investments, while enriching the value of your Enterprise Imaging. It's a win-win-win for your hospital, your clinicians and your patients!
Find out more about this groundbreaking innovation and 2 of the carefully curated 'packages' that embed best-of-class AI apps seamlessly in your clinical workflows. Start here.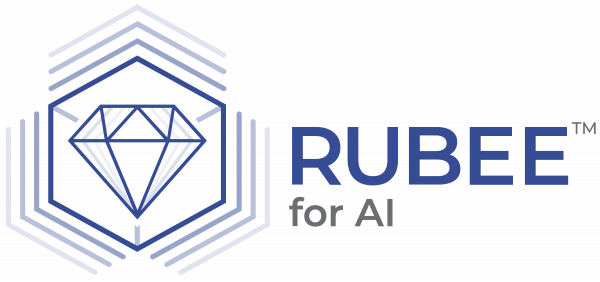 Continue reading on AI in Medical Imaging. 
We're happy to recommend you some additional reading material.
Cut through the AI Hype, an interview with Dr. Anjum Ahmed, Chief Medical Officer at Agfa HealthCare. Access it here.

A Practical Guide for the Implementation of Artificial Intelligence in Medical Imaging, A Frost & Sullivan White Paper

. Download it here.